Posted by Small Scale Lights on 13th Jul 2022
Each year Conal Oakes designs and builds a Christmas bauble for his wife using battery powered micro LEDs. This one is built inside a large plastic bauble and is completely built from scratch. The Peter Rabbit themed bauble has a flickering fire and 0.5mm fibre optics provide the warm white lights. The characters have been sculpted by Conal using a mixture of sculpy and greenstuff.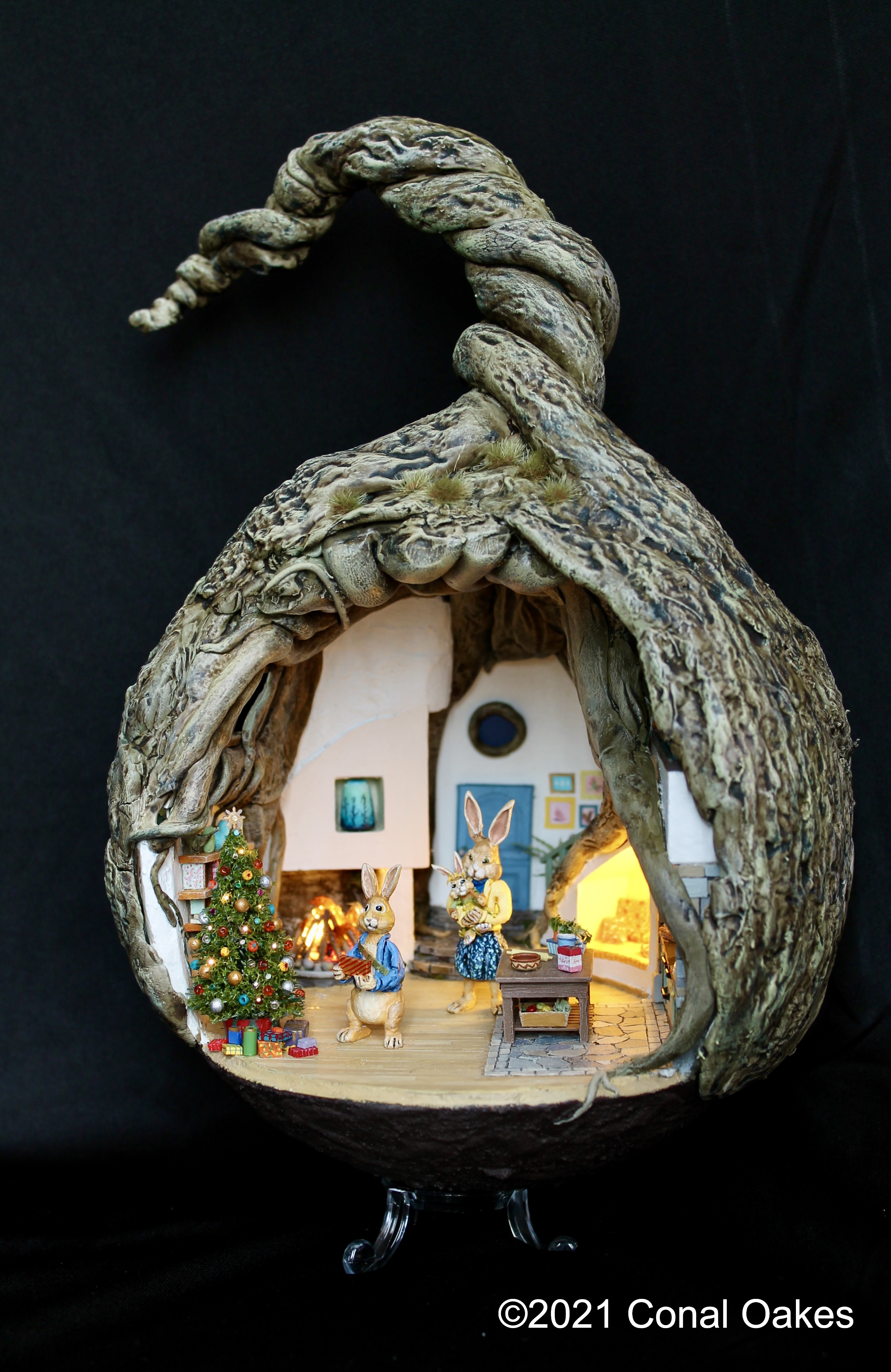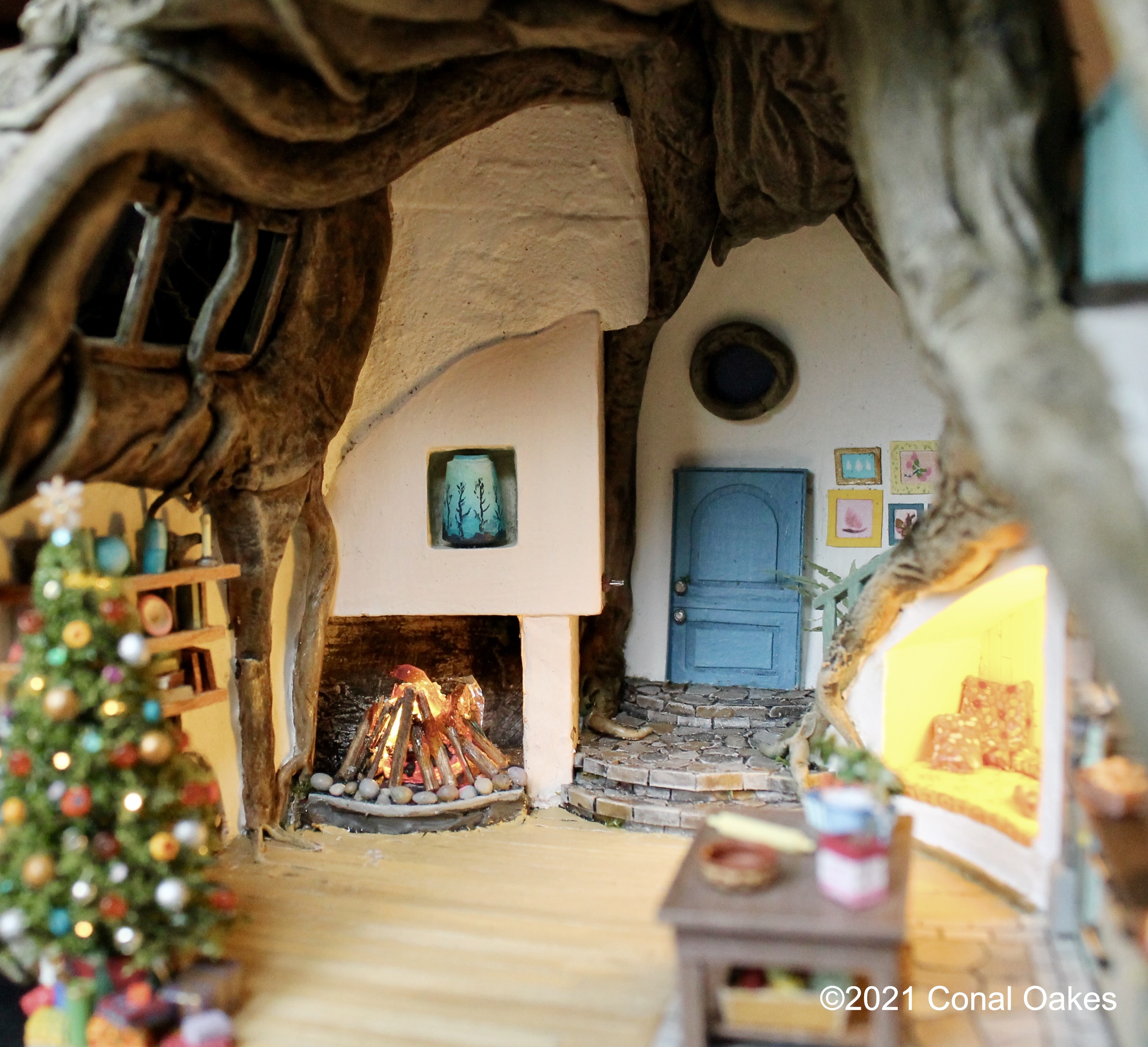 The battery powered LEDs he uses varies for his projects but this one uses 0.5mm warm white fibre optic looms for the general warm white lighting and 3mm flicking LEDs for the fire, all running off a 3v AAA battery box, creating a wonderful micro model scene.