Posted by Small Scale Lights on 18th Jun 2021
Wargaming is a very popular hobby and Games Workshop in particular have been producing lots of new models recently to tempt new purchases. Perhaps you're happy with painting them and adding OSL lighting effects but many of you also like to add LED lighting to add that extra realism to your miniatures and this post is designed to help get you started. Some of the larger models like tanks and vehicles are very easy to add lights to, so this will focus on LED lighting for the trickier 32/40mm models.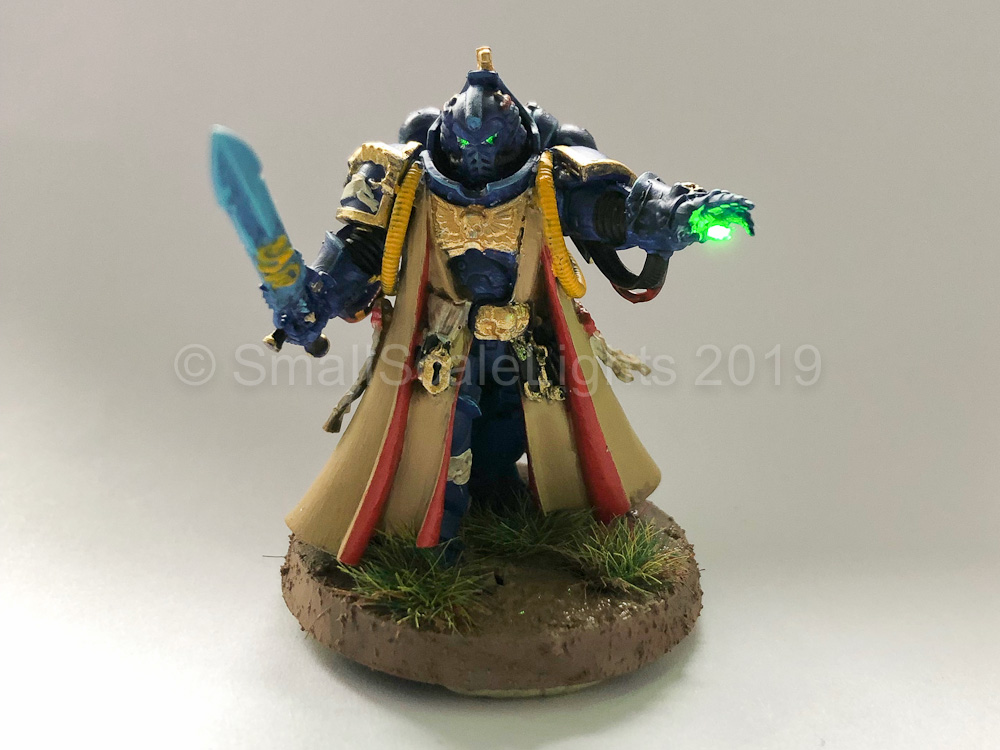 It is particularly tricky in the very small models with 32mm and 40mm bases to fit the battery, switch and resistors into such a small space. That is where my 32/40mm base lighting kit comes in. It is the smallest lighting kit I have designed and fits perfectly into a 32mm base. The resistors, switch and battery holder are all on a tiny PCB. It uses a latching magnet switch so you you don't need a physical switch taking up room, just wave the magnet over the switch and it turns the lights on. Wave it again using the opposite pole to turn them off.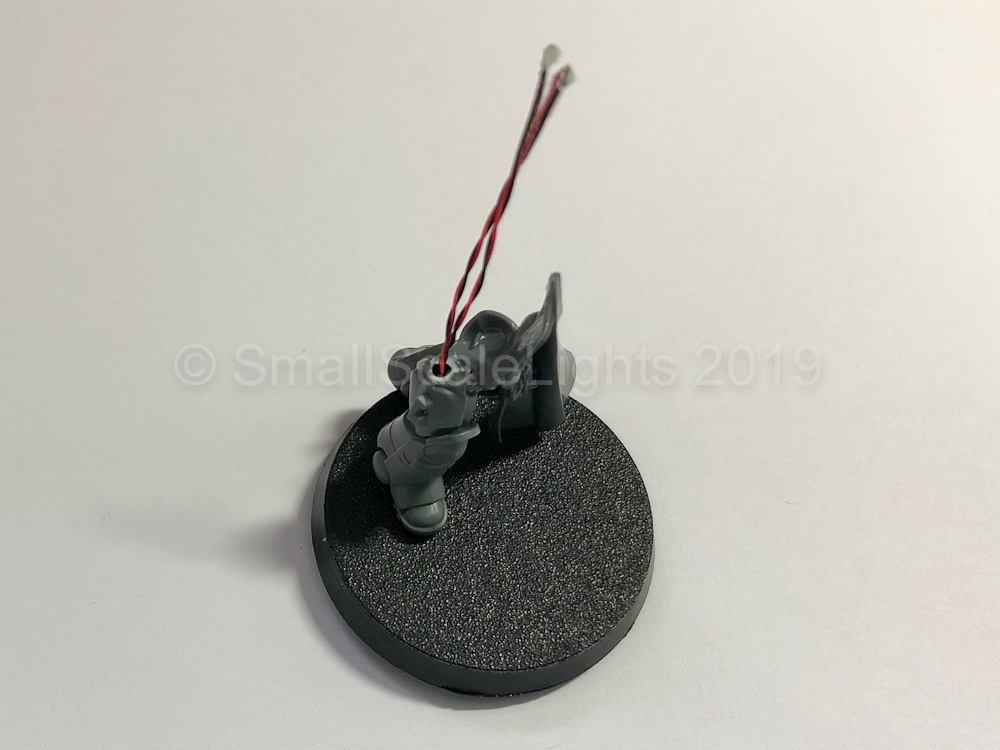 Here a hole has been drilled up through the leg and the LEDs fed through.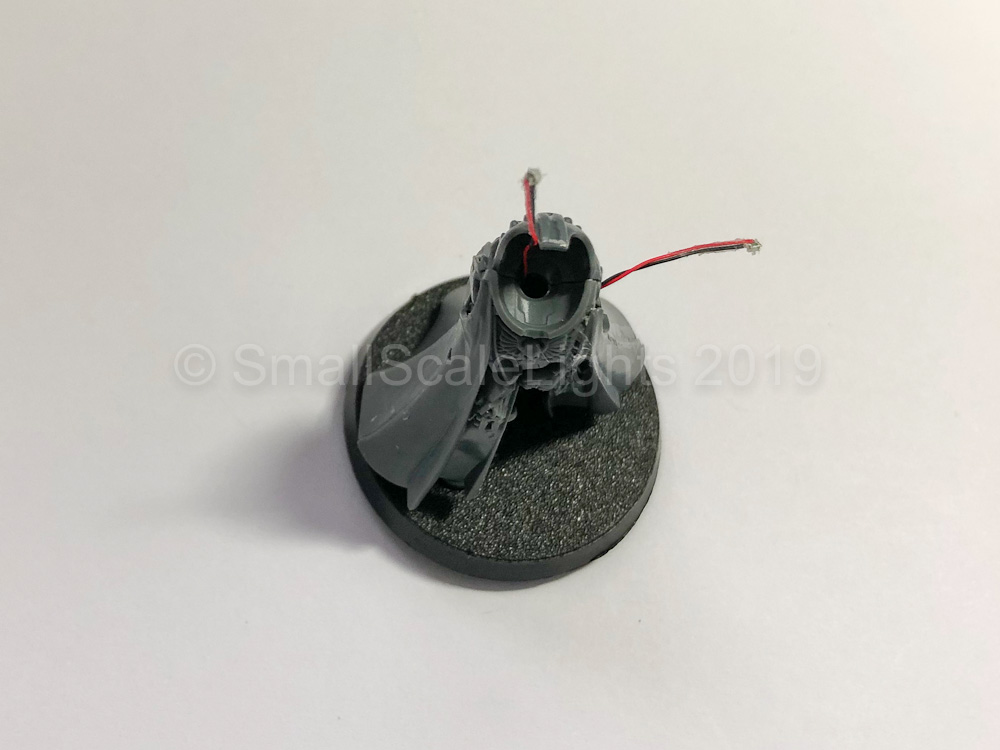 Then they can be fed into the hollow torso ready for feeding into the arm and head.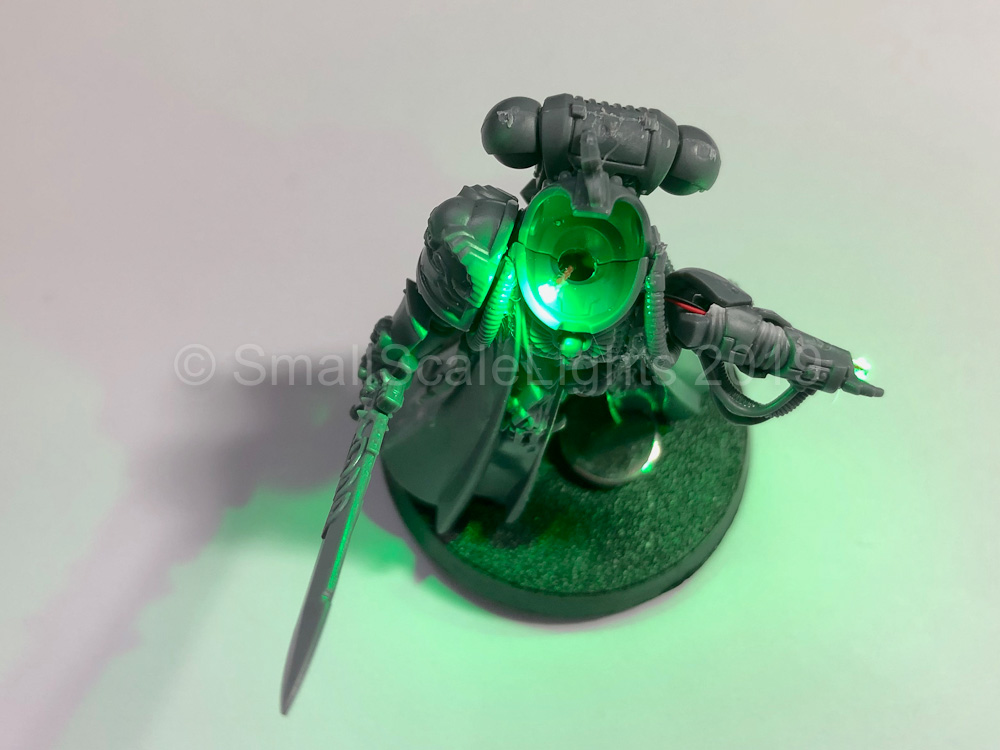 Full PDF instructions with step by step photos are always included with your purchase but Chris Buxey has been adding lights to his models for a few years now and this is an alternative way to modify your bases to fit the kits in.
His tutorial on adding lights to the Inquisitor Syman Kant uses a 32mm base which he cuts away and then uses modelling putty so that the PCB fits depth wise without having to add height to your base.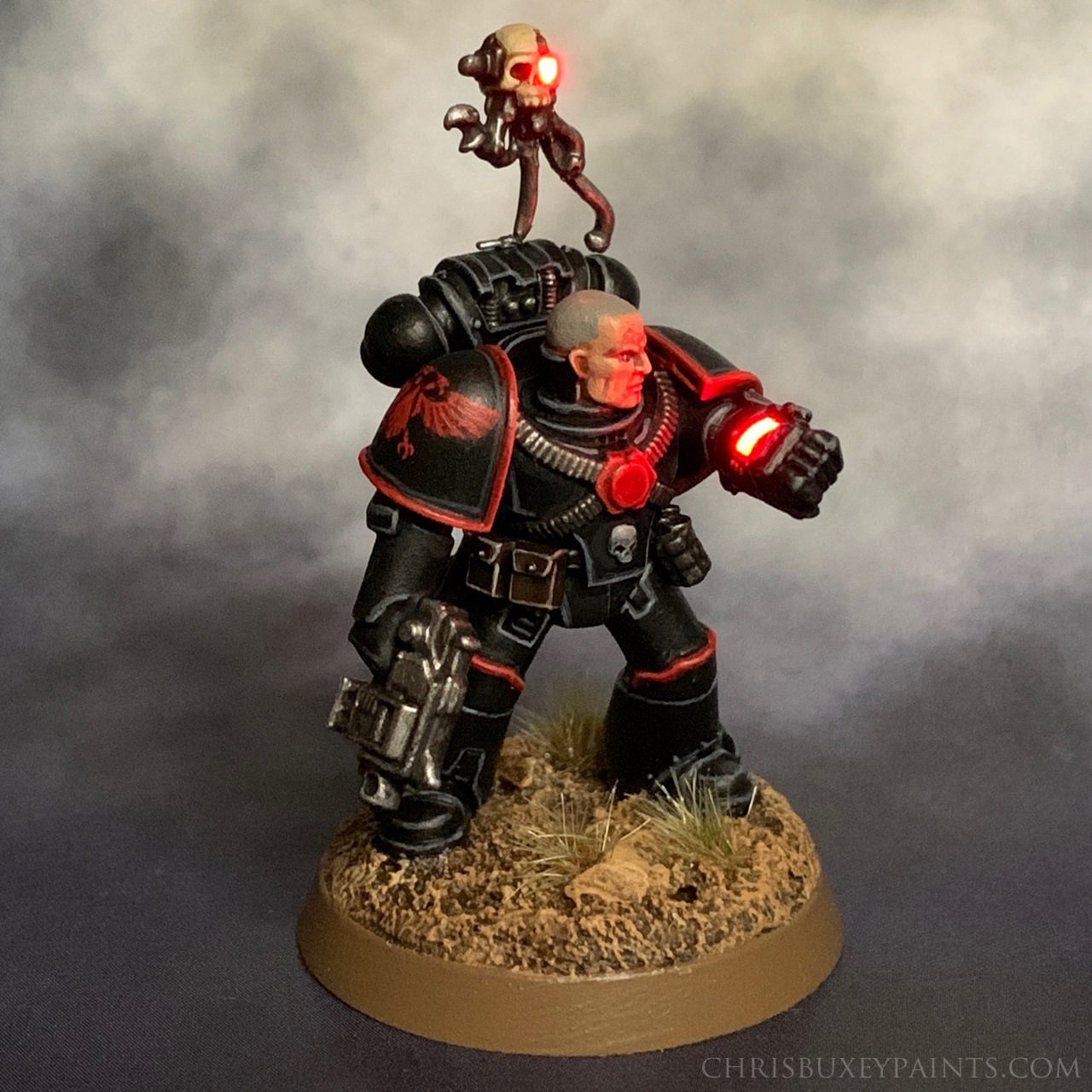 I also have a tutorial on adding a lighting kit to a Stormraven Gunship which also includes a fibre optic lighting kit with RGB/Rainbow LEDs for the Gunners cockpit to add flashing effects.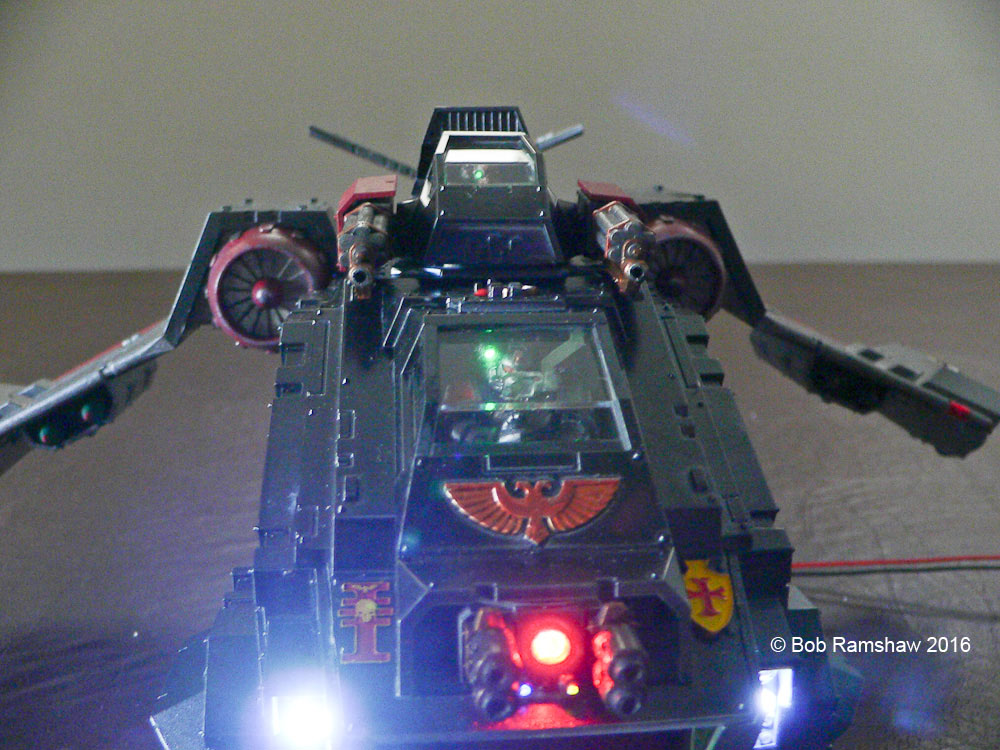 It's generally not too difficult to adapt your miniatures to add LED lighting but it can really set them apart from the competition. If there's any models you would like to light that you don't see an LED lighting kit for, please let me know and I'll see what I can do.
My full range of Wargaming LED lighting kits can be found here: Warhammer LED Lighting Kits