Posted by Small Scale Lights on 2nd Aug 2022
Richard asked me about producing a lighting kit for the 1/24th scale Fujimi Blade Runner Spinner police car. He wanted to reproduce the lighting effects from the Blade Runner movie.
0603 Nano LEDs were used for the flashing lights on the top and underside of the model with a tiny Small Scale Lights PCB programmed to do the effects.
There are two 5mm white LEDs in the front wheel arches as well as at the back for the small lights. He put a straw along the back and inserted the LEDs in the ends to create a light pipe which has worked very well.
A 0.5mm Fibre Optic loom with a colour changing LED for the interior dash mimics flashing buttons.
All battery powered off a 4.5v AAA battery box.
He has subsequently created a full diorama with additional vehicles and lighting to create the full atmosphere of the movie.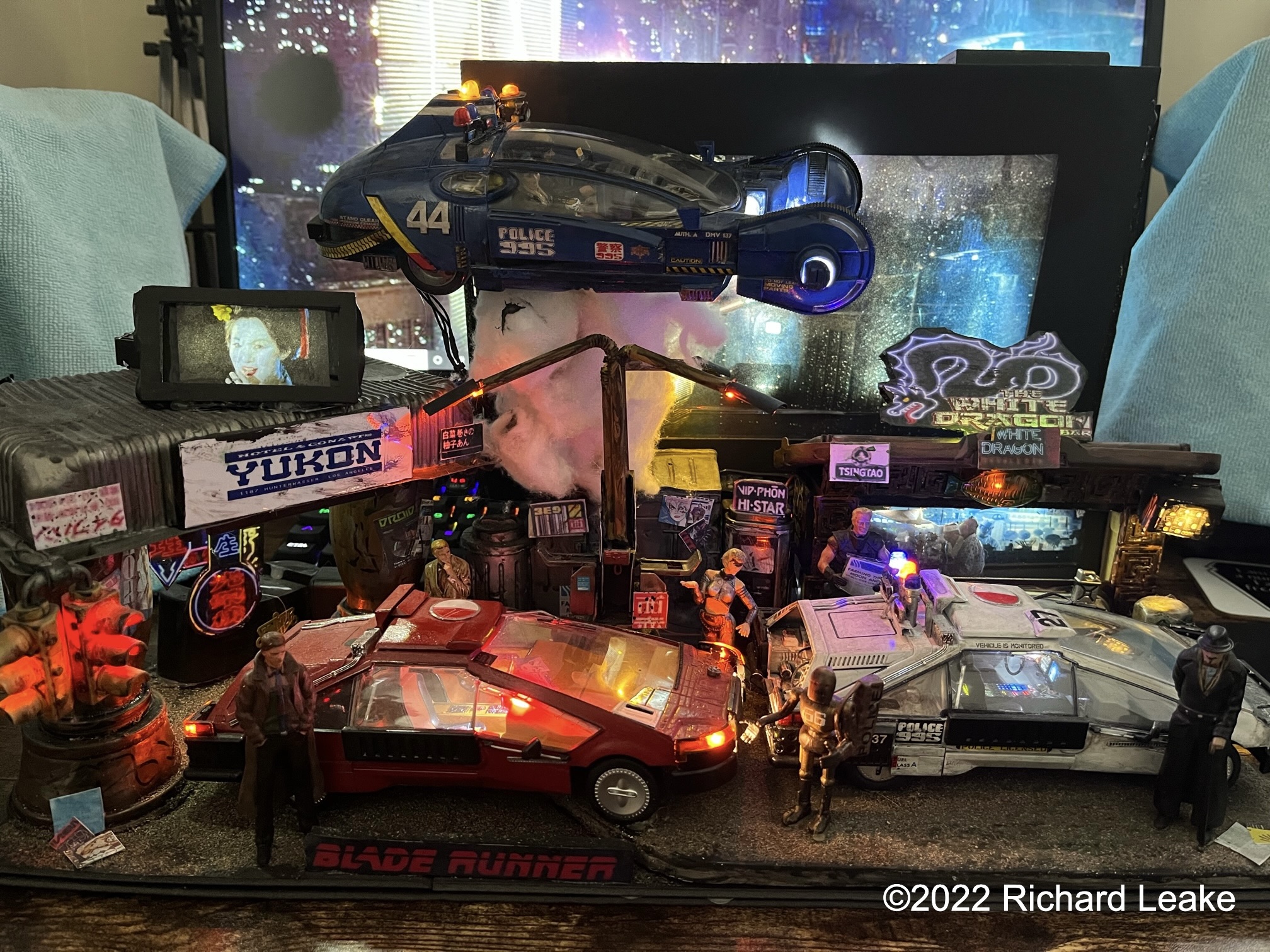 Nano LEDs
5mm LEDs
Fibre Optic Rainbow Kit